Musical Theatre
Musical Theatre
We would like to invite you to join our musical theatre program booster club - TAG (Theatre Arts Group)! TAG is open to all GSA families, alumni and teachers. This group is crucial to the success of our productions each year. We rely on our volunteers heavily to produce our shows and as a result, we have been wildly successful over the past years. We are very excited about this year's production and we hope that you will join us!
Contact Info: Jennifer Santos, President and Dawn Nankivell, musicaltheatreclub@gsanutley.org
Announcements
Cast of Shrek Jr. Commitment Letter
Welcome actors, stage crew and parents to the wonderful cast of SHREK Jr! This year the production fee of $85 will be added to your Smart Tuition account. Please return the bottom portion of the form to Jennifer Santos by Monday, October 29th, 2018. If you prefer to send the form in electronically, please scan or snap a picture with your smart phone and send it to musicaltheatreclub@gsanutley.org.
Click here to access the form.
Meeting Minutes - Oct. 1, 2018

2018-2019 Musical

The musical play this year is Shrek the Musical Jr. Performance dates will be on April 5th - 7th, 2019. Students in 3rd through 8th graders who are interested in auditioning may do so on Tuesday, Oct. 9 from 2:45 pm - 4:00 pm. Call backs will be on Thursday, Oct. 11 and Friday, Oct. 12 from 2:45 pm - 4:00 pm.
Below is a link to the audition pack and musical theatre program contract that was sent home with your children at the show announcement meeting they attended. If you did not receive a copy or have lost or misplaced it, please feel free to print them out from here. A signed copy of the contract must be returned to the Directors once your child has decided to commit to the production after auditions have been conducted.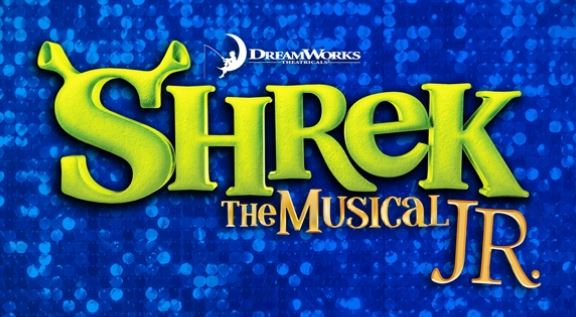 Godspell Jr. Musical - Summer Program
Our first Summer Fun Musical Theatre production of Godspell Jr. was a success! Congratulations to the entire cast. Thank you to our directors, TAG and other parent volunteers for all their time and hard work. Thank you to all who came out.
Click here to view musical pictures.
Follow us on Facebook for the latest news and updates. Click here to access our page.
---
---
THIS IS FOR EXISTING ORDERS ONLY.