Musical Theatre
We would like to invite you to join our musical theatre program booster club - TAG (Theatre Arts Group)!  TAG is open to all GSA families, alumni and teachers.  This group is crucial to the success of our productions each year.  We rely on our volunteers heavily to produce our shows and as a result, we have been wildly successful over the past years.  We are very excited about this year's production and we hope that you will join us!
Contact Info: Jennifer Santos, President and Dawn Nankivell, musicaltheatreclub@gsanutley.org
2019 Summer Musical 
Join us for another summer musical theatre fun.  It's a 6-week program that concludes with a full scale production of The Addams Family School Edition.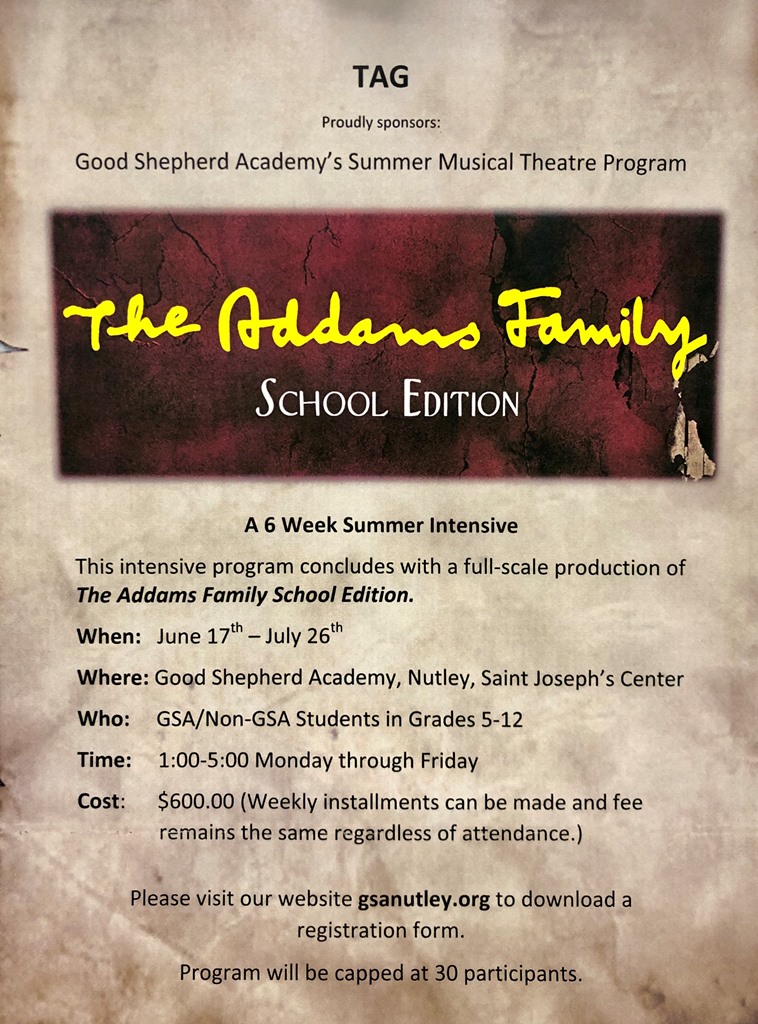 Summer Musical Theatre 2019
2018-2019 Spring Musical 
It was indeed a big bright beautiful world as everyone's favorite ogre, Shrek, led a cast of fairy tale misfits rescuing Princess Fiona and finding true acceptance.  Congratulations to all our young actors on 3 incredible performances!  Special thank you to our directors, production team and all the parent volunteers who made it all happen.  Click here to view photos.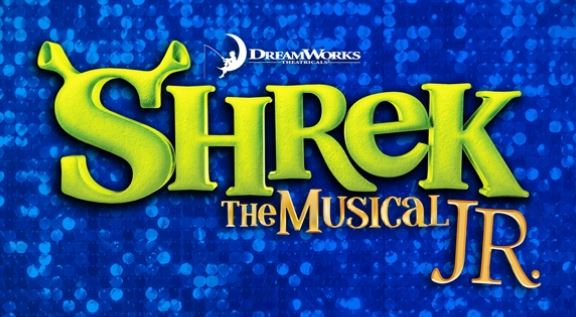 VIDEO ORDERS
To purchase a copy, please visit:
SALE:  $5 discount  on flash drive orders if purchased by Monday, April 8th.
***Shrek Jr. T Shirts - NO LONGER AVAILABLE**
T Shirts will have the Shrek Jr logo on the front and names of cast, crew and production team on the back.  To make your purchase, please fill out the form below with quantity and size and submit to Mrs. Pita, by March 8th. Pay using the Buy Now button here.  
Follow us on Facebook for the latest news and updates.  Click here to access our page.
---