<!- box:side-1 -->
Athletics
Basketball
Cheerleading
Soccer
Softball
Volleyball
Cross Country
Track and Field
Chess Club
Archives
Volleyball
Our Volleyball program has grown in popularity in recent years and provides an excellent opportunity for studetns to challenge themselves physically and mentally. As a sport, volleyball teaches the value of hard work, discipline, and dependability together with basic volleyball skills. The goal for the players is to win through teamwork, commitment and dedication to practice. Student learn life lessons at each practice and game that will maximize their overall development.
News
Sports Dinner
Congratulations to all the student athletes who participated in 2017-2018 Fall and Winter volleyball seasons. We are proud of all your accomplishments. All players were presented with medals at our annual Sports Dinner held last May 2nd at The San Carlo. Thank you to Coach Laura, Coach Liz and Coach Priscila for their hard work and for sharing their time and talent.
2017 Fall Season
Welcome to the World of Bump Set Spike at Good Shepherd Academy. The sport of volleyball has been gaining popularity and momentum especially in the last four under the training of head coach Laura Perez-Clyburn and assistant coaches, Priscilla DeBarros and Liz Mendoza. The sport of volleyball not only teaches each athlete the basic volleyball skills but also teaches discipline, dedication, teamwork, passion and most importantly to have fun. As the number of athletes grow so as the need to have additional teams. This year we had two junior varsity teams, consisting of a 5 th and 6 th grade team, and one varsity team.
In their path to growth, our athletes were met with challenges along with success and this season has proven to be no different. Despite a shaky start to the season, our volleyball teams began to turn their season around with their first win against the St. Cassain's Cougars. From there they continue to grow as a team by challenging themselves and improving their skills. Along the way the games became more entertaining and exciting to watch, with many of the games going into a deciding third set.
This year our young athletes created pink tie dye shirts for our annual Dip Pink game for Breast Cancer Awareness month. During the Our Lady of Sorrows Volleyball Tournament, our JV Team comprised of the 6 th graders and three fifth grader, played some of their most grueling matches on that day earning themselves a third place standing in the tournament. On October 24 th , we honored our 8 th graders as they play their last volleyball game as GSA Wildcat. We ended our season with some family fun with a Parent vs. Athlete vs. Coaches vs. Alumni games with a fun filled relaxing day with non-stop volleyball.
Click here to view volleyball pictures.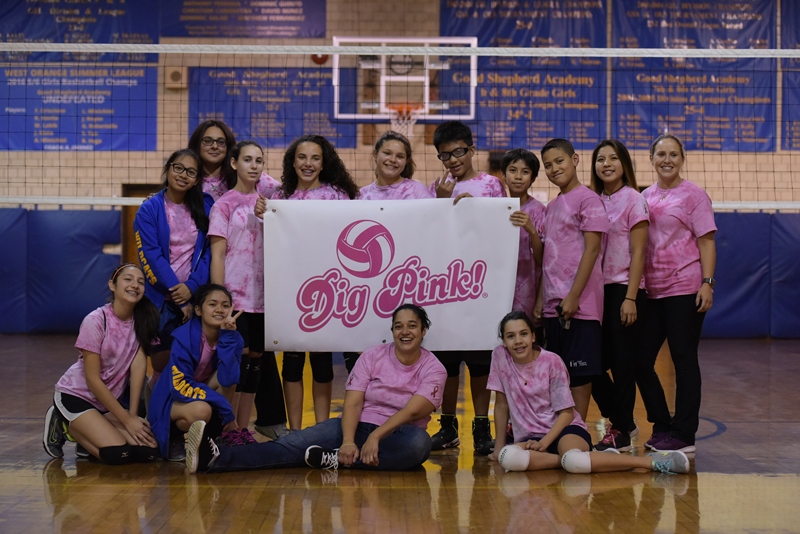 2016
Our Varsity Volleyball team takes 2nd place at the 2016 Bump Set Spike Volleyball Tournament sponsored by Our Lady of Sorrows. Congratulations to the coaches and players!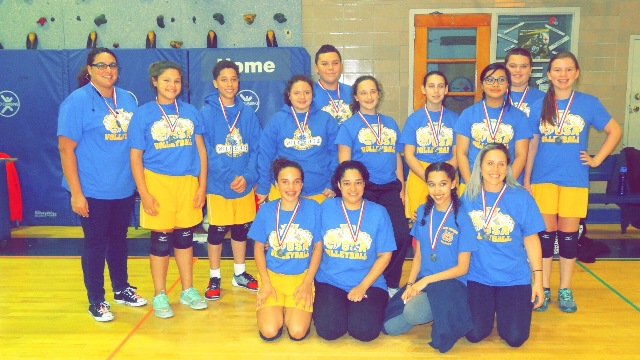 Coaches:
Laura Perez-Clyburn, perez_lp@yahoo.com
Priscila Barros, priscilabarros@mac.com