Chess Club
The GSA Chess Club is an inclusive, relaxed environment for any student to have fun learning and playing chess. The mental discipline of getting better at chess improves concentration, logical thinking, memory, spatial visualization, creativity, and sportsmanship.

Membership is open to all students in grades 1 -8. There are two groups: the Knights group is for grades 1-4 and the Bishops group is for grades 5-8. The program is for 10 weeks and will start in mid-January through mid-March.
2017 Chess Madness Tournament
Our first GSA Chess Madness Tournament held last Saturday, March 25 was a huge success. Thank you to all the parents that supported the program and to our coaches, who have shared their time, talent and knowledge of chess. Congratulations to all the participants and the winners!
Knights Division
Logan Lorent - 1st Place
Sharon Pinto - Champion
Bishops Division
Jake Grullon - 1st Place
Cassey Maramot - Champion
Chess Master Title - Sharon Pinto
Click here for more event pictures.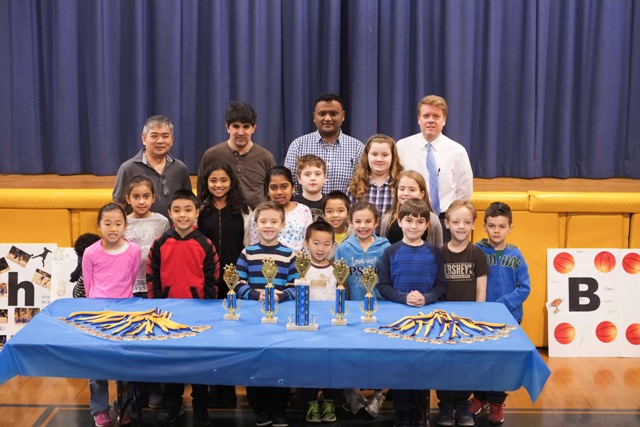 2016 - 2017 Schedule
Bishops - Thursdays, 6pm to 7pm
Knights - Tuesdays, 7:15pm to 8:15pm
Chess Madness Tournament - Saturday, March 25 (Details to follow.)