News and Updates
Check out our new program!
Thursday, August 26, 2021, GSA Parking Lot. Come join us for the fun!
Check here for your summer reading!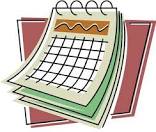 Calendar for 2021-22 School Year
The New Jersey Council for American Private Education congratulates and thanks our nonpublic school teachers, administrators, staff, and parents for providing quality in-person education during the pandemic, while adhering to statewide safety protocols.
Required Supplies
Students must bring, for their personal use, the following items: tissue packet, hand sanitizer, back up mask / face shield, antibacterial wipes, reusable water bottle, and headphones.
Uniform shopping with Flynn O'Hara, Summer 2020.
Mission Statement
The Mission of Good Shepherd Academy is to foster students to become lifelong learners with an ever-growing understanding of the Catholic faith, ethics, morals and values.  It is also in keeping with the charism of Saint Lucy Filippini to provide an environment of academic excellence in order to prepare our students to take their place in society and work for the common good of all people.
Good Shepherd At A Glance 
| | | |
| --- | --- | --- |
| Sports & Extra-Curricular Activiites offered | Average Years Teaching Experience | Average Student to Teacher Ratio |